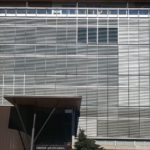 One thing that was obvious. Someone or something needed to take charge. The sign language translator. Bob Parker. John Key. Gerry Brownlee.
Now. New order. Labour PM, NZ First and the Greens.
The quakes have put our city in a unique position. Hard to compare other urban centres in the same way, however, in terms of aspiration, of 'what we want' local councils are an obvious comparison.
Why Auckland – the world's most liveable city
Welcoming and safe
International
NZ's economic powerhouse
City style and natural beauty
Family friendly, balanced lifestyle
Diverse
Wellington – the Wellington way… we
Are at one with nature
Care about sustainability
Are good citizens who love to put our hands up
Are a friendly bunch
Keep it classy
Share the roads
Look out for each other
Christchurch
The Garden City
Gateway to the South
City of opportunity
Some of the best thinkers
Vibrant, energetic, creative
Save
Save