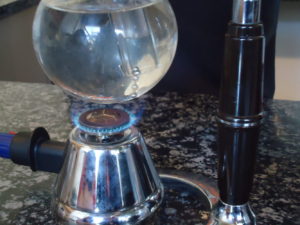 First responders and some amazingly brave souls got this city back on its feet. But for me, it was the baristas and local musicians that restored the heart.
Immediately after the February quake, despite there being few cafes open and no venues to speak of, both of these groups took to the streets to lift our spirits and give us our fix.
And while it might sound heartless that some of us were enjoying a coffee when in so many parts of the city, other people had no drinking water, for those of us fortunate enough to have one set up close by, gathering around a coffee cart provided opportunity to talk to others – to share stories and contemplate what now? What next?
Of course, the baristas also needed to make money, so, with their premises out of action, taking to the streets was a logical, practical way to do this.
I have no idea whether or not the performers at this particular Lyttelton Street Party were paid, but I know the collective community spirit was strong when those involved decided – only four days after the big quake – that the show must go on.
Also fortunately for me, I  happened to be working on a web project for CPIT (now Ara) and was based just across the road from Black Betty Cafe, a popular spot which had opened only a few weeks before. This meant that not only was I right on the edge of the central city red zone (which is one of the main reasons I've had such an up close and personal look at the Christchurch rebuild from the get-go) but also that through all the aftershocks – during the working day at least – I always had the luxury of a decent coffee to hand.
What I take from these two observations about coffee and music, is that for me, happiness truly is about simple pleasures.
CV fodder
Skills and abilities: Resourceful, adaptable, agile
Attitude: Willing and ready to serve the communitySave
Save
Save
Save
Save
Save
Save
Save
Save
Save
Save
Save
Save
Save
Save
Save
Save
Save
Save
Save